Bundles FVG – "I Gotta Eat"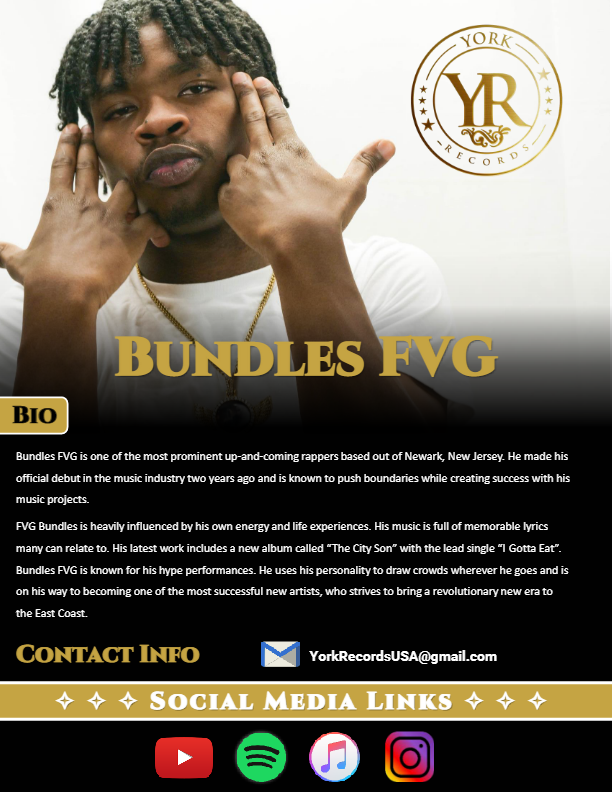 Bundles FVG is one of the most prominent up-and-coming rappers based out of Newark, New Jersey. He made his official debut in the music industry two years ago and is known to push boundaries and create success with any project.
His music is limitless, influenced by his energy, catchy lyrics, and bop status. Bundles FVG is known for making any performance extraordinary. His latest work includes a new album called "The City Son" with the lead single "I Gotta Eat".
Using high energy and personality to draw crowds wherever he goes, Bundles FVG is on his way to becoming one of the most successful new artists, determined to bring a revolutionary new era to the East Coast.
https://open.spotify.com/track/34G3ohFHcbdMxXPtwbs5gv?si=9c1c37dd4bd34e45