[Single] Matt Craven "Rose"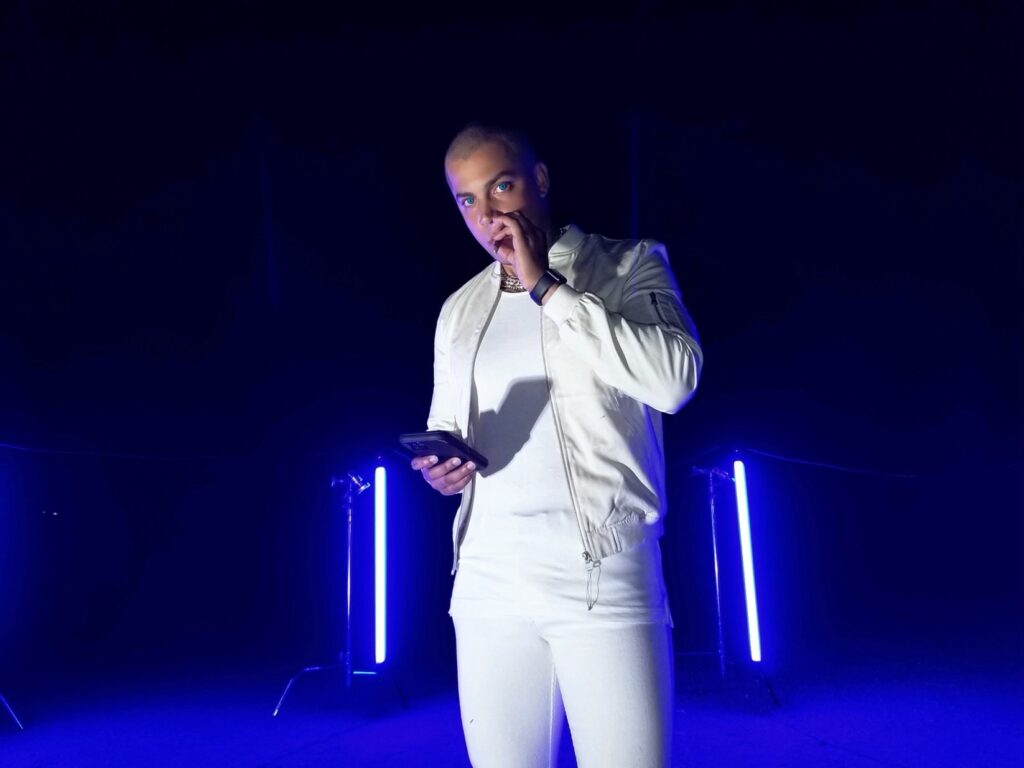 Matt Craven: From Detroit to Tampa, Redefining Music and Dreams with His Sensational New Single 

"

Rose

"
Los Angeles – September 14, 2023. Diving into the electrifying world of music, meet the unstoppable visionary, Matt Craven. A luminary entrepreneur and an extraordinary musical talent, Matt's journey has been an exhilarating rise from the heart of Detroit, Michigan, to the vibrant city of Tampa, Florida. His rapid ascent, fueled by his chart-topping single "My Diamond Wings," has not only etched his name in the world of music history but also revealed a potent force ready to reshape the verysoundscape.
In 2020, the world felt the impact of Matt Craven's musical prowess as he soared to unparalleled heights on the World Indie Music Charts, reigning supreme at the coveted #1 spot on the illustrious Top 100. The rhythm of his artistry echoes with the rhythm of his life, and his music became the testament to his journey, embracing Detroit's rugged charm and Tampa's vibrant allure.
As we step into 2023, Matt Craven is ready to release his newest single, "Rose," on September 23, 2023. This introspective song delves into the intricate journey of pursuing love and the desire to share a lifetime with another while encompassing the tender moments and poignant heartaches along the way.
At a towering 6'4", Matt Craven commands the stage and hearts across the globe. His youthful charisma and magnetic allure have ignited an insatiable fervor among admirers, leaving a trail of captivated hearts in his wake. With a blend of audacious talent and undeniable sex appeal, he stands as an embodiment of modern artistry, an artistic revelation poised to lead a new era of music that's as enlightening as it is groundbreaking.
Matt Craven's journey is a poignant tribute to his late father, whose profound influence continues to drive him. The loss of his father to COVID-like symptoms in January amplified Craven's determination to realize his dreams, keeping his father's wisdom and advice embedded in every note he creates.
"His mentorship under engineering prodigy Brian 'Rosco'White, who has worked with notable artists including Thornetta Davis, 50 Cent, and Eminem, played a pivotal role in helping Matt develop his tone and approach to writing and recording music." "Grammy Award winner Josiah Muhammad has also influenced Matt's life. His input refined Matt's music, creating a harmonious blend of innovation and tradition in timeless masterpieces."
Matt Craven stands on the threshold of introducing his debut album, joined by a fresh ensemble of visionary collaborators and esteemed producers. This album is positioned to serve as a resounding testament to his steadfast dedication to his fans. The world eagerly anticipates the unfolding of Matt Craven's evolving sound.
As Hip Hop Weekly Magazine boldly declared in March 2020, "Matt Craven is an artistic revelation, an unstoppable force ushering in a new era of music that's as enlightening as it is groundbreaking." From his chart-topping rise to his magnetic allure, Matt Craven is not merely an artist; he's an enchanting melody, a symphonic journey, and an unwavering testament to the power of dreams.
For media Inquires, please contact: Angel Howansky 310 497-0989 /
Instagram for Matt: Cravn1