Toven talks his talk with new single "Pop Off" @dareal_toven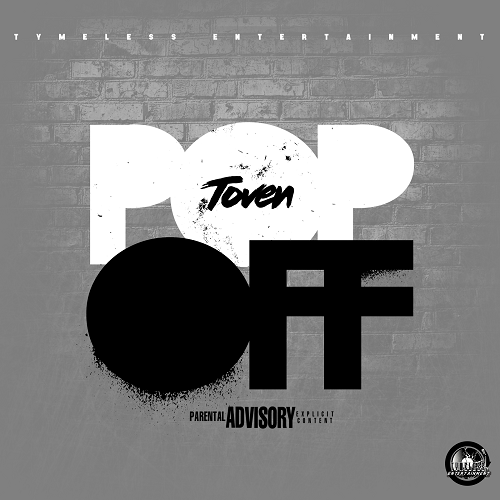 Coming from the city of Newman, GA is a hungry artist by the name of Toven who is on track to becoming a star in this music business. As an artist one of the biggest things, you must be is consistent and Toven knows this well as he is currently making Noise and building his brand Daily. He recently released a new mixtape 'From The Streets To The Booth' which is available on all digital outlets.
The way he is doing this now is with his new single "Pop Off" which has a up tempo beat that will have you turning up no matter where you hear it. Lyrically he is on point and direct with making sure nothing is in his way of success and fortune. Rocking out for parties and keeping his focus on his grynd is mandatory in the world of music. Listen how he rides the beat and sets the standard for music in his era.
Signed with Tymeless Entertainment, Toven is playing no games in this business and he is someone you should look out for now and in the future. As he prepares to release new music and get his fans ready for the next big release make sure you tune into "Pop Off" available now on all digital platforms.
https://li.sten.to/toven_popoff
https://www.instagram.com/toven.4l
https://www.twitter.com/dareal_toven
https://www.tiktok.com/toven.4l
https://www.youtube.com/c/Toven
https://pandora.app.link/J6v6EpCt3kb
https://music.apple.com/us/album/pop-off/1578212562?i=1578212563
https://open.spotify.com/album/0XdfItMLwsqUgmEshIr2pD