Sleepy Loco is not taking anything less than he deserves with new single "No Deal" @ogsleepyloco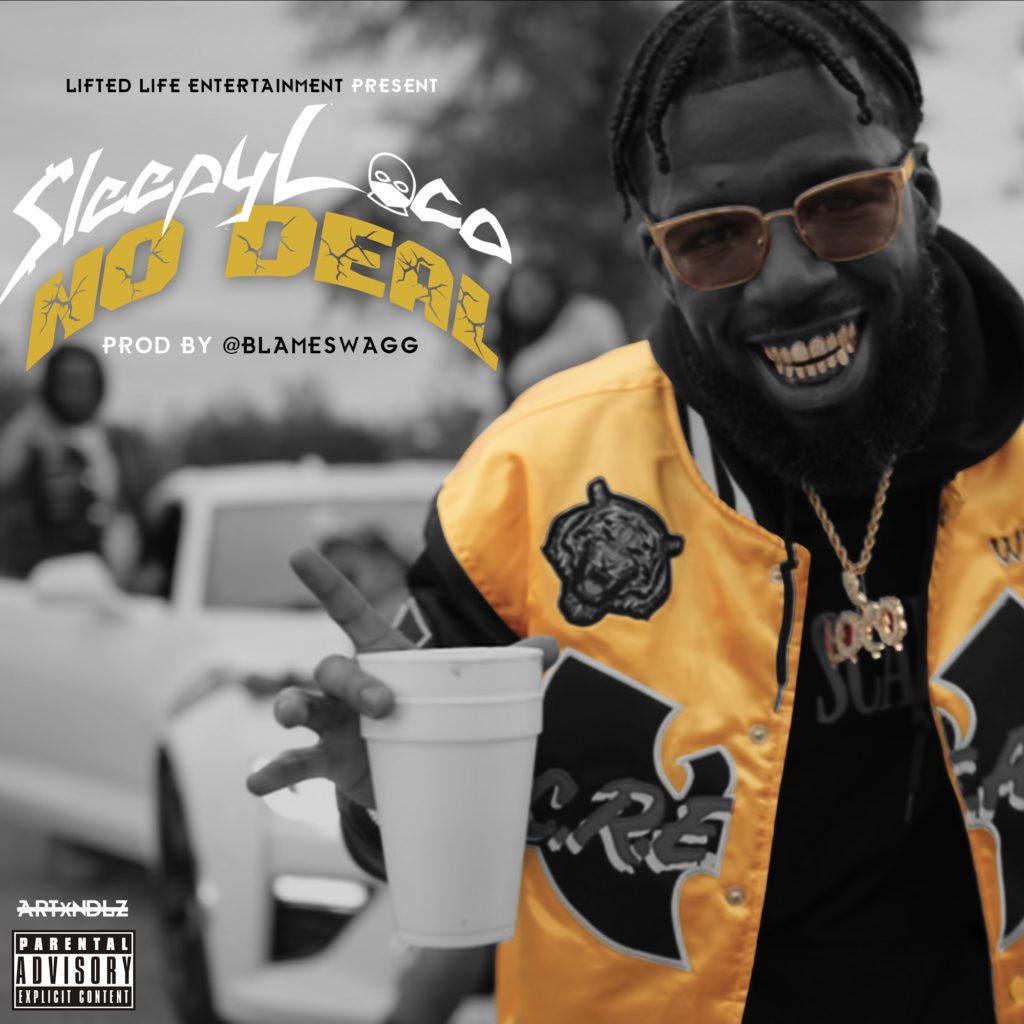 When you work hard to put yourself on top of your craft, only you can thrive in the lane built just for you. Becoming successful means that everybody is watching. The streets, the haters, the industry, anyone that may want a piece of what you have to offer will always be close by.
Sleepy Loco is an artist out of Memphis, where some of the hottest artists have witnessed success. Focused on what he knows, how he grew up and being the best, Sleepy Loco lets it be known he is not accepting less than what he wants in new single "No Deal". This record is a head knocker you can hear in all different environments. Produced by YS TRAKKZ,  Sleepy Loco made sure anything he lays lyrics on is as dope as he is.
"We Rich without a record Deal" is part of the catchy chorus that grabs you the moment the beat drops. If you understand Trap then you understand Trap music. Sleepy Loco has mastered it and not stopping anytime soon. To top it off he dropped the official visual that matches the energy of the song.
Stream the official video for "No Deal" now on YouTube and run up the numbers now.
Social Media:
Instagram: https://www.instagram.com/OGSleepyLoco
Twitter: https://www.Twitter.com/OGSleepyLoco
Twitch: https://www.twitch.tv/OGSleepyLoco