[Single] @StoopTheRapper 'Paradise' ft. L Terrel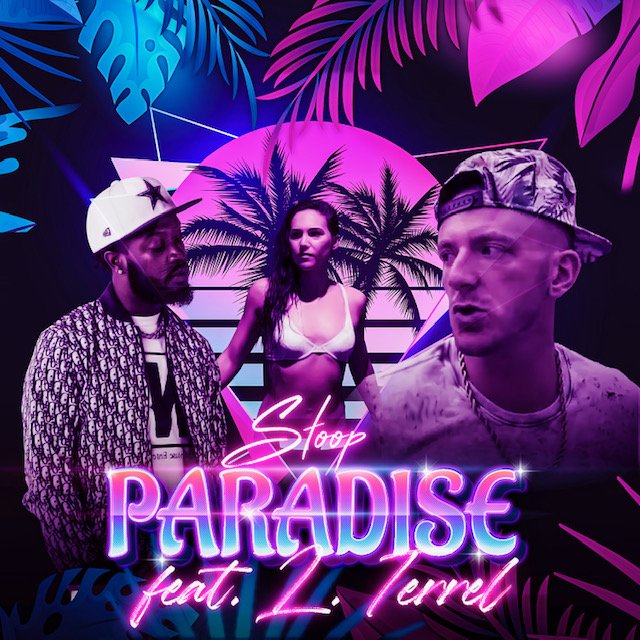 You might say Stoop fell into music by accident. After providing vocals for some features in college, the artist quickly discovered his unique niche in the industry. He boasts a varied and versatile musical catalogue, with a specialty in his first love, Hip Hop, but also Pop, R&B and other genres.
It's been an unquestionably action-packed career so far for Stoop with songs like his 'All I Do Is Win' Remix and 'Tom Brady (Check His PSI)' garnering over a million views on YouTube, performing highly on digital streaming platforms like Spotify and Apple Music, and being featured on Barstool Sports, NFL Network, and more.
Stoop is also no stranger to obstacles and challenges, and many have been put in front of the artist during his career. Still, he always finds a way to overcome and strive forward, he is a credit to his unmatchable grit, resilience and determination.
Keeping busy, Stoop is also in the midst of producing his own show about his life, 'Stoop', that will feature some old fan favorite tracks as well as a multitude of new features. One song the artist looks to specifically showcase is entitled 'Paradise', which just dropped on all platforms July 23rd.
Things show no signs of slowing down for the artist, as this year is set to be yet another cornerstone of highlights in his musical career. He can be found on all social media platforms @StoopTheRapper and his albums and singles can be found under Stoop wherever you get your music. If you visit StoopTheRapper.com, you'll even find exclusive freestyles, remixes and covers you can't get anywhere else.
Instagram, TikTok, Snapchat, SoundCloud, YouTube, Facebook, Twitter @StoopTheRapper
Voisey @Stoop
Spotify: https://open.spotify.com/track/2kj44PZo4oPBQUeS9btQkT?si=iXHhJQPnQl6ox8GS8Pk_qw&dl_branch=1
Apple Music: https://music.apple.com/us/album/paradise-feat-l-terrel/1575075493?i=1575075494
Tidal: https://tidal.com/track/189865939
YouTube Music: https://music.youtube.com/watch?v=1Q-Y0tMydJw&feature=share