[Single] Ricky Bats 'Throw 'Em Out The Club' ft. Sheek Louch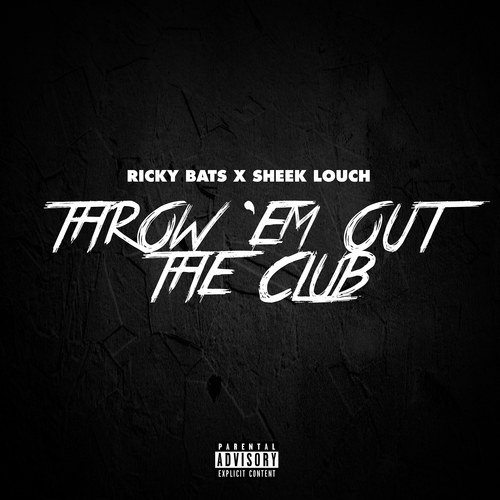 A native of the South Bronx, Ricky Bats entered the rap scene in late 2014 with his mixtape "Bronx Born Prison Raised" and quickly gained a following through mixtapes and touring the United States, as well as several prominent venues in the NYC area. He's worked with other accomplished artists such as Maino, Uncle Murda, Sheek Louch of the L.O.X., and Cory Gunz. Most notably, Bats' music has been played on Shade 45, NYC's Power 105.1 fm, Hot 97 fm and Sway in the Morning. Also, his music videos have been featured on BET Jams, MTV, VH1, Music Choice, and Worldstar Hip-Hop.
Ricky Bats continues to release an array of music through his Gotham City Music Group imprint. In addition to his music, he's a host and program director to his radio show on Wbrk Star 101.7 fm in Massachusetts which can be streamed through RickyBats.com.  He also had a recurring role on the Showtime original series "Escape at Dannemora."
Currently Bats is working on his debut album titled "Visions Of A Prospect" featuring tracks like "The Matrix" with Tony Sunshine and "Throw Em Out The Club" with D Block's Sheek Louch.
Download/Stream: https://open.spotify.com/track/01Xzc97lyOuKsG276u0RtZ?si=1vybTueLRyKdr-ZfAty50Q&dl_branch=1
Social Media:
Instagram:
@RickyBats
Twitter:
@Ricky_bats
Facebook:
BornATrueSpitter
WEBSITE: