Seems like new star studded comedy series @theurbansshow doesn't GAF!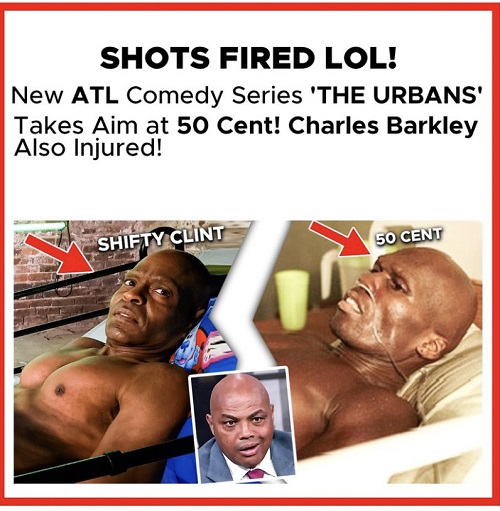 Their 'Shifty Clint' episode has people everywhere turning their heads ! With Barkley catching a stray.. one has to wonder – what does Fifty (50 Cent ) think about this? Soon to air on BounceTV's subscription based platform, it's currently streaming free on Tubi. This series takes viewers on a ride with a hip, quick-witted upholstery shop owner, J. Whitman, as we follow him through his daily life With #CliftonPowell, #RodneyPerry #BernnadetteStanis to name a few, you may want to catch it before something goes down haha!
In the "Shifty Clint" episode of The Urbans, main character Jay Whitman (R. Saeed Green) visits bed ridden rapper Shifty Clint – who is strikingly similiar to rapper 50 Cent's character in his 2011 movie "All Things Fall Apart" – in which the rapper went through a drastic weight loss for the film.
Go check them out on social media @greencompanypictures @theurbansshow