Savannah's Clay James is starring in new film 'It's A Cold Azz World' alongside Webbie and Elijah Lamar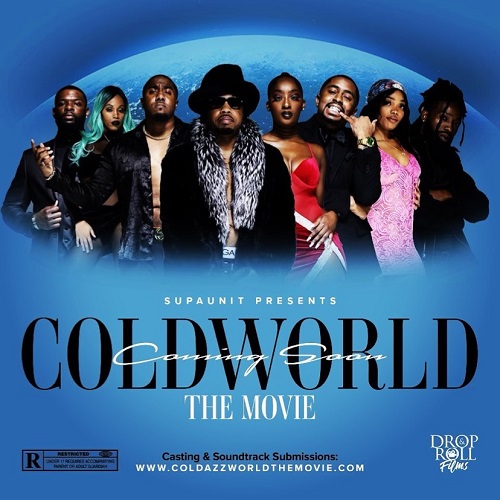 Savannah hip hop artist Clay James is no stranger to the limelight. He's been making waves in the Atlanta and Savannah underground music scenes for quite some time. Most people became familiar with Clay James once he received the co-sign of fellow Savannah native Big Boi 1/2 of the legendary duo 'Outkast'. Others became familiar with James once he inked his first record deal with Snoop
Dogg's 'Doggy Style South Records' imprint. Or most recently the successful launch of his own label 'Playas Club Music Group' which is the home to Big Smitty, King Elway, Young Bo, Charlise J, Pimpin Pablo, and Pimp Sweet Tooth. Whether you've heard of Clay James or not he's definitely a name, face, and brand that you should make yourself familiar with. Recently, Clay began to venture off into Hollywood and try his hand at acting. Sometime last year he scored his first role as Tommy in 'Out On A Lim' alongside veteran actors Tray Chaney and Jamal Gravy Woolard. The film was written and directed by Okirike and 'Reel Rebel Films'. This year he landed the role of Crisco in 'Its A Cold Azz World' alongside Webbie and Elijah Lamar. This cast is loaded with a slew of upcoming talent that you should get to know: Sean Mac, Pimp Sweet Tooth, Pimpin Pablo, Topaz Gold, Tiara Amoura, and Hazel 2K all play vital roles in this movie. The film is currently still in production in Atlanta and being shot and directed by 'Drop And Roll Films'. It's script was written by music industry veteran Tony Snow. If you're familiar with any of Tony's previous work then you already know you're in for a treat. Be on the lookout for 'Its A Cold Azz World' and the soundtrack releasing later this year. For all things Webbie including updates about the movie, make sure you follow his management @Supa_Unit on all social media. Also make sure you check out Webbie's son Tre Savage new single 'Styrofoam' available on all digital streaming platforms.