Rio Suavey explains what his pain feels like in new song "Wouldn't Understand"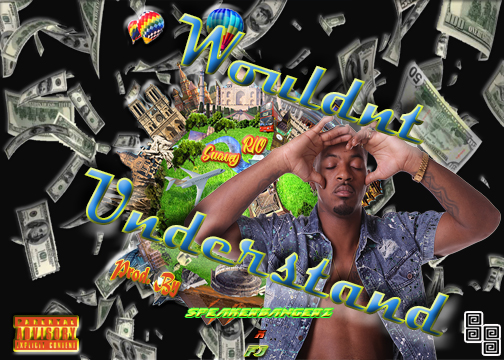 Struggle is something that comes along with the road to success you are looking to take. What you don't know is what pain and obstacles you will encounter on your journey to success. When you stay consistent, you can use that struggle, pain and consistency to achieve your goals. If you never experienced any of these then truly you "Wouldn't Understand".
Rio Suavey understands well and expresses that understanding in his music. Born out of South Atlanta, GA comes a artist influenced by UGK, Three 6 Mafia and his mother and more which allowed him to craft his own flavor of music. Focus on his pain and elevation at the same time, Rio Suavey teams up with Speakerbangers to create the single "Wouldn't Understand".
Rio Suavey talks getting it out the mud, no capping, no hand outs and all hustle. If you know, then you know. If you don't then as described in his single you "wouldn't Understand". Rio is for the true workers, the grynders and the believers. His goal is to be a role model and use his past experiences to help impact others.
Stream "Wouldn't Understand" on the "Too Good 2 Be True" project now on all digital platforms.
IG @masterriosuavey @Sosuaveyfashion
–https://www.facebook.com/riososuavey
–https://youtu.be/B-X20x5cfbQ
–https://music.apple.com/us/album/wouldnt-understand/1517628052?i=151762806