Ricotana releases a new single "Mailman"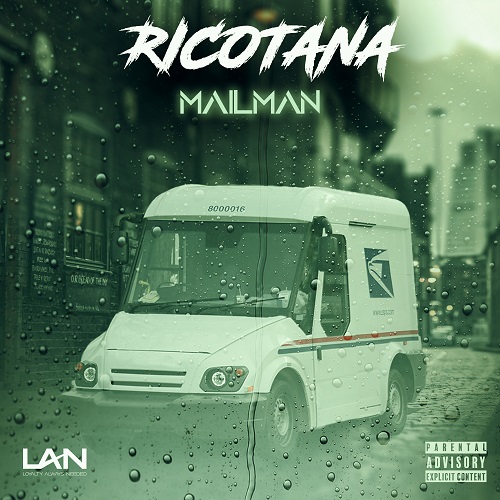 Check out "Mailman", a brand new release by Ricotana. RICOTANA it's all in the name! Ricotana is more than a gifted artist, a musician on a musical mission and the formula is magic wherever he goes. The fan base is solid, and uniquely diverse. Teens, and adults grasp his every refrain and applaud him for keeping it "Real" and Cutting edge, true to the core of his Hiphop/Rap roots, Rico has fans riveted to the music and the lyrics. Messages of life, hope, and promise intricately woven in brilliantly crafted beats. Rapper Ricotana is back on the scene with a brand new release titled "Mailman." This project sets the bar higher for the artist in terms of creativity, as well as his commitment to creating quality music. "Mailman" showcases a wide array of influences, highlighting the artist's focus on capturing the immediacy of old-school hip- hop while combining it with the impact of modern trap and many other styles. Instead of being stuck inside the usual cliches and genre limitations, Ricotana is all about keeping an open mind.
This is one of the reasons why his music feels so spontaneous and easy to relate to, rewarding his listeners with a unique attitude and a stunning sense of creative freedom animating his sound and vision. Fans of artists such as Young Thug, Juice WRLD, and Lil Uzi Vert are certainly going to appreciate the nuanced sound of "Mailman," as well as Ricotana and his creativity. This song is well-produced and masterfully executed, serving as a perfect introduction to a fantastic artist who has a lot to say. Don't miss out on this release if you are a fan of the best contemporary rap music! Find out more about Ricotana and listen to "Mailman," which is currently available on the web in its entirety.
https://soundcloud.com/ricotana/mailman
Stay Connected
Instagram: @ricotana
Twitter: @ricomontana