Q&A with MakaSound Producer Aye YB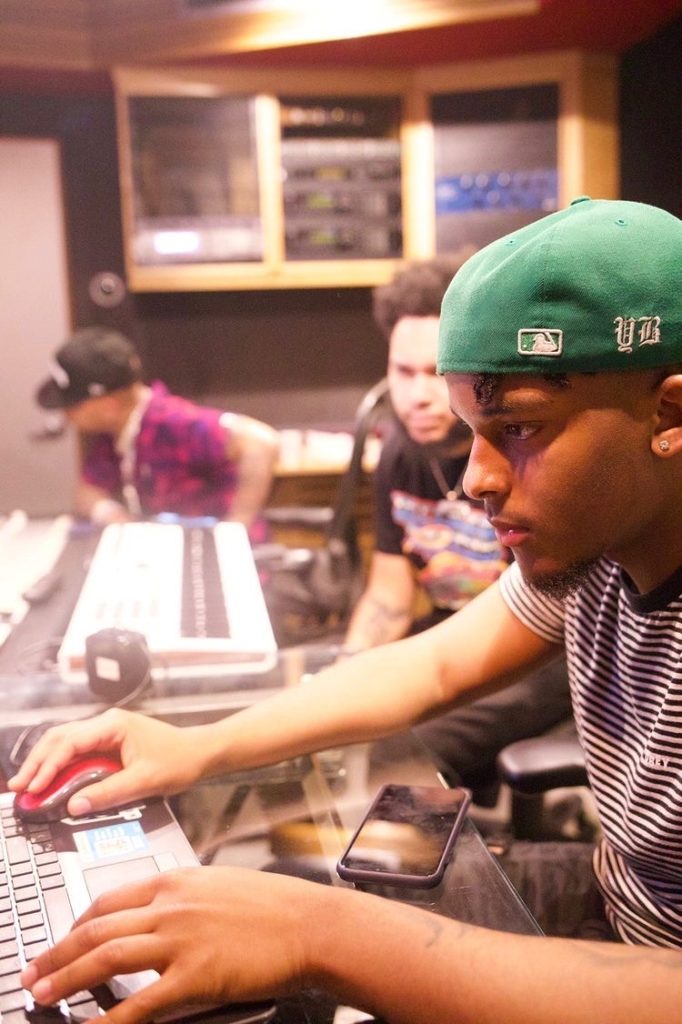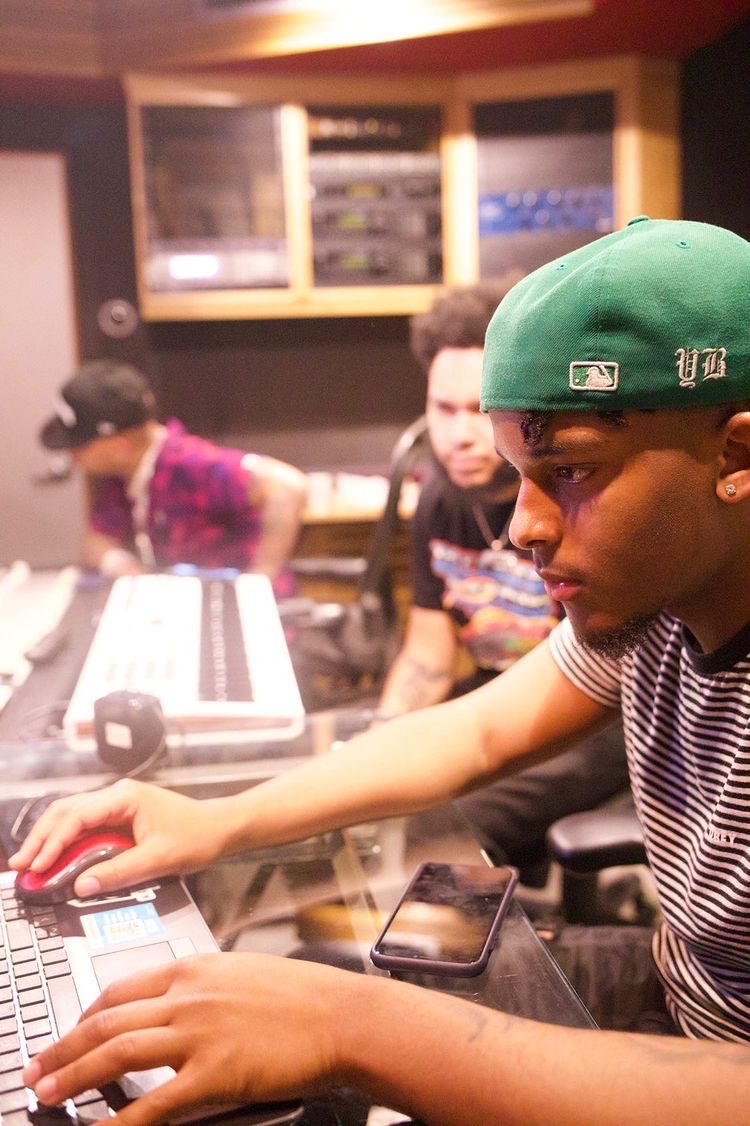 Q&A with MakaSound Producer Aye YB
By Micah 'MØW' Wormley
From sleeping on his friends couch, to becoming one of the most sought after up coming producers in the industry, Malachi Haden, known to most as AyeYB, is proving that hard work and dedication can take you places talent alone will not. Born in Atlanta, Ga and raised in Richmond, Va, AyeYB's love and passion for producing has manifested through his youth into a thriving career in his young adulthood. In this interview, we got to know a little more about AyeYB as he chronicled his journey, as well as dropping gems for the next generation of producers. 
Where did your passion for music flourish? And at what age did you first aspire to be a music producer?
Aye YB: My passion for music flourished from being in the church, growing up around the piano players and the drummers. My mom used to always tell me how she would put headphones over her stomach and play music like Mozart and jazz. I honestly think that's why music has such a strong hold on me as well. I first aspired to become a music producer at age 13 watching videos of Southside and Lex Luger making beats on Youtube. This was right before I got to high school. I wanted to make music a long term thing. I just did not want to become a band teacher.
Who and or what were some of your inspirations while learning to produce? What did you take from them and how did you apply it to your sound?
Aye YB: My main inspirations as a producer are Metro & Wheezy. At age 14, I watched Vlogs of Metro Boomin after school everyday. His melodic melodies were my biggest takeaway and the way he layered sounds blew my mind away. Then when It comes to Wheezy the bounce of his drums and the way he put them together is crazy. I studied it all through high school. It really helped grow my sound and taught me the right pockets to insert my drums. I took away so much knowledge.
The Making Of 2 Chainz & Big Sean "Wreck" W/ Aye YB (Co Prod. Hitmaka & Duce)
How did the pandemic affect your journey as a producer and content creator?
Aye YB: The pandemic affected my journey for the best. I was stuck in the house so much I couldn't do anything but make beats. Being locked in really helped me get into the position I'm in now as far as getting signed. I woke up, made beats until about 3, took a break then got back to making beats until about 11pm in the evening. It allowed me to get so much stuff done and it set me ahead of the curb. I was living with TB digital at the time so as far as content creating he helped guide and show me everything I needed to do.
How did you join team ProducerGrind? And how did their platform help to make you a better producer?
Aye YB: I joined Team Producergrind through TB Digital. I was with him all the time watching him make kits, livestream, and create content. I was always the guy behind the camera and helped set things up. It came to a point where he asked me if I wanted to join and so I took the opportunity and never looked back. The platform helped me understand the viewpoints of the producers from the ones who just started to the ones who have placements. It helped me grow my patience a lot more than anything.
You seem like a naturally quiet person. How hard was it for you to come out of your shell while creating content? Any tips you could recommend?
Aye YB: It was hard for me to break my shell at first being in front of the camera. But I honestly think that is what I am known for just being a chill laid back person. I still am currently working on communicating and talking more. You honestly just have to be yourself and just talk.
Can you give some insight on how you joined MakaSound?
Aye YB: I joined makasound simply by just sending beats to the songwriter and President of Makasound Chirshan for a little over a year. We had so many demo's together where it got to a point and he asked me if I wanted to join the team. Once I joined, he flew me out to Florida and got me in the room with Turbo, Jetson, Vory, Tay Keith, Murda Beatz, and some other producers and songwriters.
What is the most valuable lesson you've learned from Hitmaka & Chrishan?
Aye YB: The most valuable lesson I learned from Chrishan and Hitmaka is that you can not take anything personal. You have to keep it strictly business in this industry and grow some tough skin because things do not happen when you want it to. 
How do you define success and what does success look like for you?
Aye YB: To me success is being able to take care of your family and yourself and also putting your people in the position to win and take care of their families. It's all about paying it forward. It's not about money, money is only a tool to help you reach financial freedom.
It definitely shows that you put in a lot of hours to reach this level of success. What do you enjoy doing outside of music?
Aye YB: The only thing I do outside of music is play the game and hang out with my brother and cousins. I hate being in the mix. I just like to stay out the way.
If you could give one valuable piece of advice to an aspiring producer following your path what would it be?
Aye YB: The biggest valuable piece of advice I would say is to build relationships. That's all you need is to have strong relationships with people it goes farther than anything
Follow Aye YB on Instagram @1AyeYB
https://mmcmxv.com/qa-with-makasound-producer-ayeyb/