Oregon's elite Cannabis Farms Companies recruit rising artist CasinoATX to release his very own Strain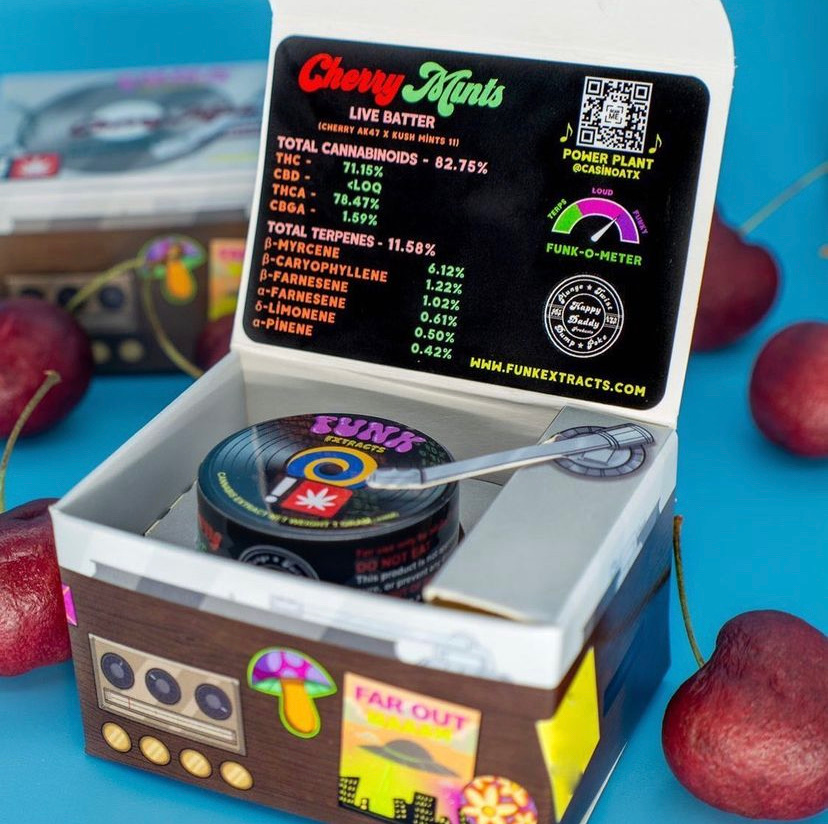 Over the course of the last decade, "rapper weed" has gone from a tier of potency to a lucrative and all too logical brand expansion for some of hip-hop's most industrious stoners. In fact, many didn't even wait for states to legalize recreational purchase and use to cash in on the early phases of rap's "green rush." Veterans like Snoop Dogg and Berner were amongst hip-hop's first (and frankly, most predictable) founders of cannabis companies.

Now, as the industry enters a new era driven by celebrity activations, generally destigmatized consumption, and growing demands for federal legalization, other longtime cannabis connoisseurs are entering the market and developing some of the strongest flowers ever smoked.
CasinoATX collabs with popular Oregon Cannabis Companies "Funk Extracts" & "Happy Daddy Gardens" to deliver his very own cannabis extract "Cherry Mints" with a obligatory key focus for top Quality production. Available in most Oregon Dispensaries.
Casino's signature strain shares a lot of the rapper's strengths. A powerful, dense, and tranquilizing smoke, the OG kush offshoot packs a round of punches in just few pulls. On top of being an intensely pleasant smoke, the strain reportedly aids with Anxiety, Arthritis aches, as well as a range of neurological conditions. Enjoy your Power Plant with the Cherry Mints very own soundtrack.
Powered by Major Gains Music Agency