Maurice Lydell is giving a $1000 cash for the best dance challenge to his new single "Cinderella"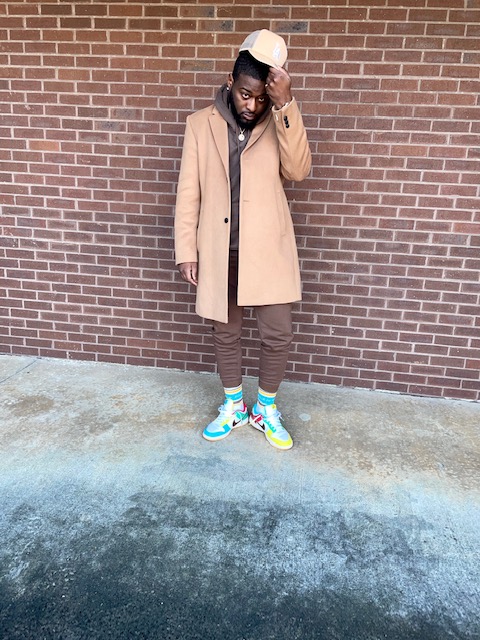 A revolutionary new talent in the hip-hop scene is currently taking the music industry by storm, and he's just getting started. Born on July 29, 1995, straight out of Kings Bay, Georgia, MauriceLydell learned all the things he needed to know early on in life. He attributes most of his learnings to being born on a military base, where he learned the value of structure and discipline at such a young age.
At the ripe age of nine years old, Maurice Lydell began writing songs and lyrics on and off. It was only in early 2017 when he decided to pop off and release his first-ever project called "Black America." The project gives audiences a closer look at the many struggles of African Americans in the United States. The project was well-received, so riding on the highs of his success, Maurice Lydell came up with the "Camry Flows" concept after studying the history of rappers with album storylines.
The first "Camry Flows" gained a lot of traction online. Released on March 7, 2018, the video sees the rising rapper Maurice Lydell speaking his mind and spitting outflows while seated on the front hood of his Toyota Camry. To this very day, his "Camry Flows" concept is still going strong, seeing its third iteration, "Camry Flows III."
In honor of the late Nipsey Hussle, Maurice Lydell is selling his latest album Camry Flows III at $100 a copy. The purchase comes with a hard copy and a personal message from Maurice himself, as well as a free ticket to his next show in their city. He has always dished out some real music for his audience, touching on subjects the everyday person can relate to.
Maurice Lydell draws inspiration from artists like 2pac, J.Cole, Nipsey Hussle, and DMX, who connect with their fans emotionally. Maurice has made a name for himself by doing just that, and by staying true to himself and being genuine with his music, something that seems to be unheard of in the music industry nowadays.
Apart from being a rising rap artist, Maurice Lydell is also the CEO of Revolutionary Records, LLC, which is his own recording label. He also owns his own clothing line and merchandise store for his most loyal fans to sink their teeth into. He has always dreamed of building his own entertainment company from the ground up, starting with himself as an artist, and then eventually branching off with other artists, models, athletes, etc. He seeks to build a company that has the same structure as the Roc Nation, which has always been Maurice's ultimate goal. In the near future, Maurice Lydell looks to sign at least 2-3 more artists to his record label, Revolutionary Records. Maurice is adamant about bringing back the Golden Era of rap music to the world.
Stay Connected
Twitter: MauriceLydell
Facebook: Maurice Lydell
Instagram: @MauriceLydell