Introducing "Boss Life" by Bz Bwai featuring Chef Sean: The Caribbean Vibes Continue in a Musical Extravaganza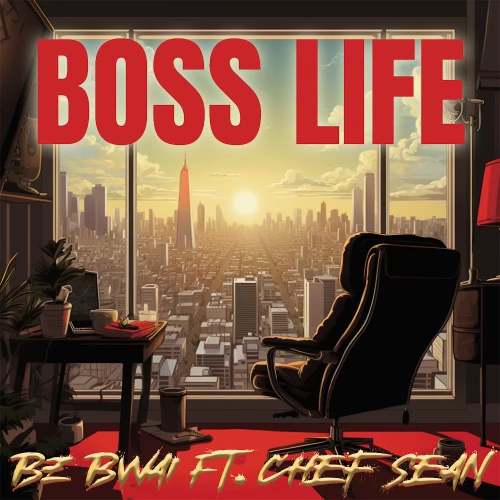 The dynamic musical duo, Bz Bwai and Chef Sean, are back with an electrifying follow-up to their chart-topping hit single, "Runaway." Prepare to immerse yourself in the pulsating rhythms and irresistible melodies of "Boss Life," a track that takes you on a Caribbean-inspired musical journey like never before.
link: https://songwhip.com/bzbwai/boss-life
Bz Bwai : @bz.bwai.official
The Chef Sean : @therealchefsean
"Boss Life" is the epitome of modern Caribbean music, blending elements of reggae, dancehall, and a touch of urban flair, to create a sound that's undeniably infectious. This track captures the essence of the islands, transporting listeners to the sandy shores and sun-soaked vibes of the Caribbean, no matter where they are.
Bz Bwai and Chef Sean are no strangers to crafting musical magic together. Their previous collaboration, "Runaway," received widespread acclaim, and "Boss Life" promises to be yet another masterpiece that continues their streak of musical excellence.
With lyrics that speak to the joy of living life to the fullest and embracing the 'boss' mentality, "Boss Life" is an anthem for those who know how to enjoy every moment. From the catchy hooks to the smooth vocal delivery, this song is poised to become a summer sensation and a timeless addition to any playlist.
"We wanted to create a song that embodies the spirit of the Caribbean, a song that makes you want to dance and celebrate life," says Bz Bwai. "With 'Boss Life,' we've captured that feeling, and we can't wait for our fans to groove to it."
Chef Sean adds, "This song is about seizing the moment, enjoying the good times, and letting loose. 'Boss Life' is all about celebrating the everyday victories in life."
"Boss Life" experience, where the rhythms are hot, the vibes are chill, and the music is guaranteed to get you moving. "Boss Life," Out Now.