[Event] Fresh Mix Magazine – AllStar Media Weekend hosted by DJ Waffles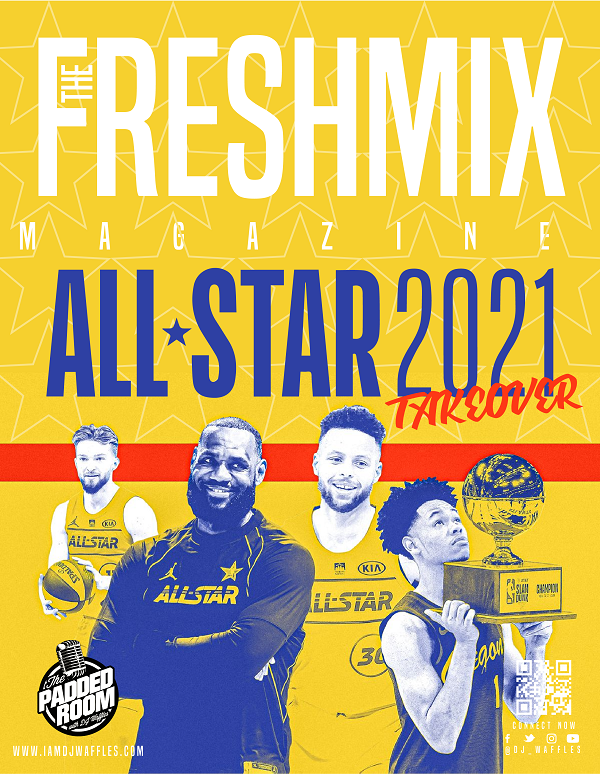 FOR IMMEDIATE RELEASE:
Fresh Mix Magazine – AllStar Media Weekend
Terrance Brisbon, better known as Dj Waffles, hosts a line-up of media day events during all-star weekend in Atlanta. Bringing back the concept of a media magazine, Fresh Mix Magazine launched their first red carpet event filled with big names and supporters. Dj Waffles is a well known Dj in the city of Atlanta, originating from the east coast. With major stations such as Dash Radio and The Padded room under his belt, Waffles continues in the media world also as an A&R and Artist Manager. Well into the music industry world, he aims to expand on creating his own platforms offering the experience he got growing up with a love for music and media. 
"In the life of digital media we have lost the excitement of picking up a magazine and catching up on our favorite music artist, athlete, or entertainer. We are aiming to bring back that authentic feel" 
With a long list of supporting media parties; athletes, music artists, influencers and more lined up to share what they have been upto and what is to come. Dj Waffles continued to do his impeccable job of interviewing all the stars and brought a safe light hearted feel to the craze during this pandemic. 
Amongst The Media Coverage:
Real shooters Podcast
Saturday Night in Buffalo
Fubu Radio
Hip Hop Basement
Mula Podcast
NWo
We3artheinnercirle
Pow TV
TheFix Show
K-100
Where it Begins
RSC
Hype
Cuts Podcast
Tmbe Podcast
"It starts by building a solid team of media personalities and platforms that are all on the same page with contributing to the same purpose. Coming together is never a problem when everyone is on one accord." 
So much more is to come from Dj Waffles and Fresh Mix Magazine. Be sure to stay tuned! For more information and booking DJ Waffles music@iamdjwaffles.com For more of behind the scenes from the events www.iamdjwaffles.com