Artist Spotlight: Ryte Eye Ty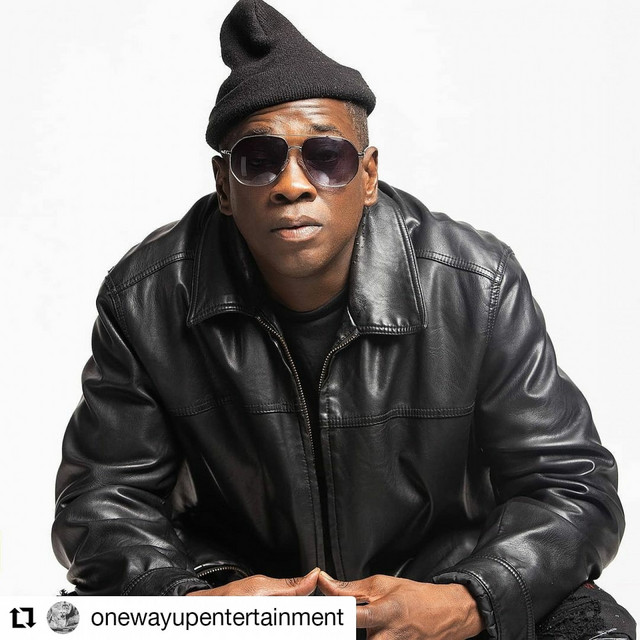 Multi talented vocal artist, entrepreneur, label owner/CEO Ty Webb, AKA Ryte Eye Ty, who had taken the YouTube and Socal Media world by storm last year at this time with the release of his inspiring and highly emotional track and companion video FREEDOM  has come full circle with the newly released lyric video for his new beat-fest power track Swing Baby.
EXCLUSIVE INTERVIEW
SOP: Ty, first off, thank you for making this interview possible, my first question.. If you were to explain who you are to one who is not familiar with your music, how would you introduce yourself and your music?
Hi thanks for having me on your platform once again I'm grateful.  Yes I would introduce myself as a regular guy whose passion is everything music and I think that it reflects in the many different ways that I write. My music no matter which genre, it   always tells a story.
SOP: let's take a moment to rewind; last year at this time, you released Freedom, a track that was both powerful and spiritually moving, what was the inspiration behind it, and now, one year later, what has been the result of that creativity.
The inspiration behind Freedom was the death of Michael Brown, I wanted to write something that I felt like all people, and especially my people could understand and relate to. See you may not understand what it feels like to be black but I know you know the pain of loss and that's what I wanted to reach that very thing that everyone could relate too.  The song actually brought a lot of light to us and propelled us onto another level.
SOP: Ty, you are a Multi talented vocal artist, entrepreneur, label owner/CEO with a list of creative credentials that would be a list of lifetime achievements for many, but for you, just a starting point, a warm up, what is next for you, both as an artist and more.
Well we are excited to announce that we (our company, One Way Up Entertainment) just inked a distribution deal with.. get this, Vall Bungalo / Universal Music Group. We are very excited that the Bungalo/Universal family has welcomed us in and we are looking forward to releasing some really great music and signing artist eventually to our label
SOP: Where did it all start for you, what was the moment you realized you were destined for this life in creativity?
It started at an middle school bus stop with my cousin Angel Morgan and Gene Cochran in Pompano Beach to what the world knows as 1800 block but the moment I truly knew is when I wrote my first song "Don't Go" at the Pompano mall (pompano city center)
SOP: Moving forward, tell us about the new track Swing Baby, it is phenomenal, what's the back story?
Swing baby has a two part back story first I wanted to write about the edgy side of our Miami Streets but it's also a song about a cute little dance my wife does and I promised her that when I found the right beat I would create a song for her . Little did we know it would be Swing Baby but we're grateful it is. Swing Baby will be released Sept 3rd of this year.
SOP: You created the track featuring the talents of Klubjumpers, but who is the voice in the lyric video, sounds so ethereal, so mystical?
The young lady on the tracks name is Tyler Royale she's a phenomenally gifted singer out of Atlanta Georgia. Definitely watch out for her.
SOP: What is next to come from the music lab?
We are going to be releasing more singles through One Way Up Entertainment/Bungalo Records/Universal Music Group. Our next release will feature Tyler once more, she is a pleasure to be working with.
SOP: What would you tell someone who is aspiring to become a creative mind like yourself, what words of inspiration can you present?
I would say your "Nay Sayers" will be many and your supporters very few, just keep believing always be grateful and thankful, always be open to foster healthy relationships in this business.  You will experience every emotion that comes with this just enjoy the process because even in difficult times there's lessons to be learned.  Always be willing to go outside of the box, stay true to your beliefs receive what you're believing for even If it hasn't appeared and remember right outside of fear lies your destiny.
SOP: Anything you may wish to tell our readers?  I just want to say thank you thank you thank you from the depths of our hearts we are grateful you give us a platform to show our gifts and talents to the world. We understand that without you we couldn't be as creative as we like so thank you for every stream, every save,  every share like and any and everything you do to support us thank you so much. You only get to see our lives from one perspective but I want to show you another. Blessings, Positivity, Love , and Light.
Find Ryte Eye Ty  Online and take a visit to his magical musical world of creative genius.
http://www.facebook.com/RyteEyETy
http://www.instagram.com/ryteeyety
https://ryteeyety.lnk.to/swingbaby
https://music.apple.com/us/album/Title/1582752973?ls=1
https://music.apple.com/us/album/Title/1582752973?ls=1
https://open.spotify.com/album/6LFZVZLgSlBdqxevNDcKcC
http://music.amazon.com/albums/B09DRP8C3F?trackAsin=B09DRY9WX3
http://amazon.com/dp/B09DRY9WX3
https://open.qobuz.com/album/hfsptl89bmbfa
https://music.youtube.com/watch?v=AJK6JuI4b2ktidal.com/track/195405966