[Album] Daiyon 'Tune Tape' | @daiyonmusic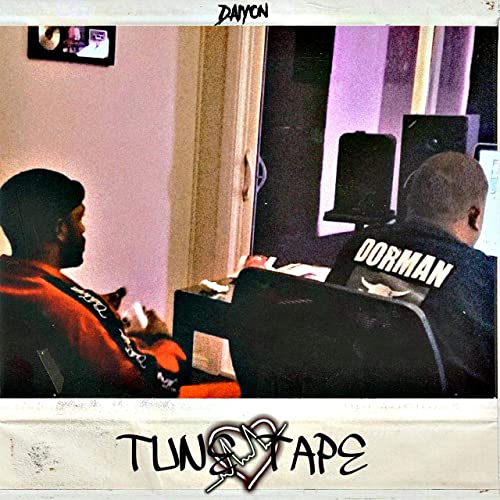 Midwest mascot and Beloit, Wisconsin native Daiyon, AKA The Million Dollar Voice, is a seasoned MC, artist, producer and writer who is not only a creative entity but a brand. Daiyon's collaboration with several prestigious producers, including Grammy accredited producer Vudu Spellz, Grammy nominated Taylor Gang/Chris Brown producer Arthur McArthur and rising Toronto producer Krinny, has contributed to Daiyon's work ethic, craft and knowledge of the music industry. Daiyon debuted his first release "We Don't Play That" featuring Dirty South royalty Bun B and Lil Jon, Daiyon would continue his journey being blessed to feature on Mark Cuban's Girls Gone Wild Soundtrack with additional material featuring Bun B produced by Dj Pain 1 & Vudu Spellz.
After performing nationwide and opening up for Lil Wayne Daiyon relocated to Las Vegas later opening for 2 Chainz, Jeezy, Tee Grizzley and others, While living in Vegas Daiyon recorded a new album with Vudu Spellz. The album was titled "The Life" and the first single "Hands Up" opened up doors for Daiyon to travel, perform and record new material and videos overseas. "Hands Up" charted in the top 5 on several top 40 urban terrestrial radio markets including Belgium, Germany, UK and Gran Canaria Spains' Kiss Fm radio markets where the song charted at #2 above Katy Perry, Will.I.Am and Nicki Minaj. Daiyon later released the highly anticipated "7Daiys" Mixtape which content and production served as a tribute to his day 1 urban fanbase.
Fast forward to 2021 Daiyon's collaboration with Rick Ross's Maybach Music Group recording artist MMG Capo Whole Slab has created opportunities for Daiyon to write, produce and record material for new up and coming National Recording Artist for placements on major label projects enabling Daiyon to make his official mark on the industry. Daiyon's latest EP release "Tune Tape" is a Seven song classic that has hints of auto tune but also includes all the raw elements of substance and bars his fan base demands. "Tune Tape" is just the beginning of many more potent projects to be released soon and the EP is available on Spotify and all streaming platforms. Daiyon is the next generation of new refreshing artist breathing the life back into hip hop. Stay tuned and add Daiyon to your radar and your playlist. The experience has just begun.
Follow @DaiyonMusic
Linktree: https://linktr.ee/daiyonmusic
Download/Stream: https://www.amazon.com/dp/B091PBF174/ref=cm_sw_r_u_apa_glt_56Z9Q91AE7YG774PKBG5