A Different Type of Hip Hop Genius meet "Tone Da Boss"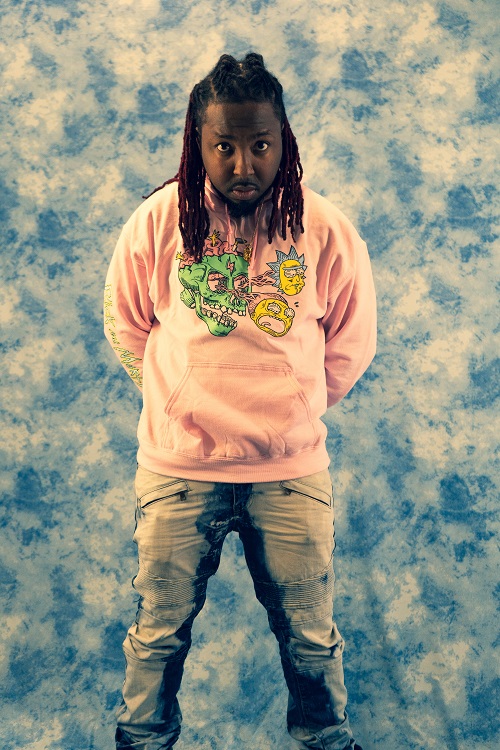 What was the first piece of music that you bought for yourself and what was the medium?
It was Michael Jackson cassette tape. This definitely just reminded me of my age. Michael's sound to this day is one of the most unique original pieces of art that can't be duplicated. At the time I was just a fan but reflecting on it now I feel that he inspired me to be different, and to focus on doing my music my way instead of trying to capture the sound of anyone else.
What's at the top of your professional bucket list?
I love music however I'm not just doing music for professional success. I want to help as many people with their music as I can, either by working with them or through inspiring them. Music is my life, it speaks to my soul. I grew up in a household where music of all genres were played. I correlate music to emotions good and bad. I want to make music that gets everyone to smile, be happy and create memories. The top of my professional Bucket list is to help more people be heard, embrace their passions, and live out their dreams.
How did your hometown/city shape who you are?
Born in Chicago, grew up in Cedar Rapids, Iowa. I went from everyone around me being black to being the only black person around. It taught me adversity, the importance of unity, and forced me to be comfortable with being different. In Chicago I was raised to be a soldier, to try and survive, and protect my family. In Iowa I was raised to be a scholar, to live my best life, and provide for my family. My life would be so much different if I just stayed in one place.
What's the last song you listened to?
Pop Smoke – The Woo. Pop Smoke is not only gone too soon I still would have been a huge fan despite his early demise. I've been a 50 Cent/G-Unit fan since their debut and I feel like not only does he pay homage to that sound but knowing he got the co-sign from 50 Cent makes me a fan of his even more.
If you could see any artist in concert dead or alive who could it be?
Tupac without a doubt. His message and voice transcended music, I would love to see his interludes more so then his live performance. I feel like he would use his time between songs wisely.
What's one thing that even your most devoted fans don't know about you?
My favorite genre of music is actually soft rock. As a DJ I listen and play all different genres, but I never really get to play like 2000s rock music. Being in Iowa for so long it was all they'd play on the radio so I heard it enough to learn to love it and now it's my guilty pleasure.
If you were not a musician, what would you be?
I would run a community center for the youth to have fun, learn things they aren't taught in school, and generate income. Actually I might still do that even though I am a musician.
Tell us about your latest single ? When is your video release ?
My latest single is my song called "Free" to the general public it talks about a life after the Pandemic is over, but for me it talks about my personal journey after going through divorce, leaving my 9-5 job after 10 years, and finally living Free. The video is available on all platforms as of 1/12/21.
Follow Tone on social media